Ready, Steady, TRAVEL!
It is officially Spring and South Africa is definitely a prime destination for celebrating the new season, the trees are budding and cheerful blossoms are everywhere.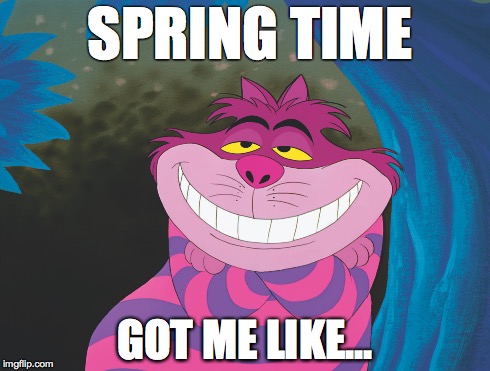 So to start you off here are the weather forecasts for this week:
Weather
The weather services have mentioned that most parts of South Africa can expect avery warm and dry Spring. And looking at their predictions we would agree. However, the Western Cape looks chilly and wet
| | | | | | | |
| --- | --- | --- | --- | --- | --- | --- |
| | 09 Sept | 10 Sept | 11 Sept | 12 Sept | 13 Sept Aug | 14 Sept |
| Johannesburg | 13°C/29°C | 9°C/30°C | 9°C/25°C | 13°C/26°C | 13°C/29°C | 12°C/28°C |
| Cape Town | 10°C/17°C | 10°C/21°C | 15°C/24°C | 11°C/19°C | 12°C/22°C | 10°C/18°C |
| Skukuza | 21°C/40°C | 11°C/26°C | 10°C/29°C | 13°C/34°C | 14°C/36°C | 17°C/38°C |
In Johannesburg Spring brings with it lovely, summer like weather. The only difference being that the early morning temperatures are still below 10°c. Feel free to pack your favourite summer outfits and swimwear; we would however suggest a light jacket for the evenings.
Cape Town is experiencing typical Western Cape weather; windy and rainy then bright and sunny. We would suggest keeping your jacket and long trousers in the top of your suite case, along with a hat and sun block. SA could see its first official spring snow on Thursday and Friday, 8 and 9 September, as a cold front hits parts of the country. There is a slight possibility of light snow flurries over a few high mountain peaks, specifically the Matroosberg and parts of the Cederberg in the southern Western Cape for Thursday night and Friday.
Skukuza it seems is not having Spring and the region is going right into Summer temperatures. Very much needed rainfall may be expected over the weekend, but the weather man says not to expect too much; possible light drizzles in the morning. The day time temperatures are really high and we suggest keeping hydrated at all times.
Travel Tips
South Africa is currently going through one of its worst water shortages in 23 years, 8 of our 9 provinces have been declares states of disaster. This week's travel tip will help you help us save precious water where ever you can.
Do not throw away that last bit of hot drinking water in your bottle, rather top up the bottle with cold water.  If you must throw it away, water a plant.
Please skip the bath and take a shower, in doing so you can save up to 200 litres of water!
Make sure that you close any tap you use properly and if you notice any leaking taps at your accommodations please notify management.
Try and wash your laundry in your bathroom basin instead of washing machines.  Lightweight, quick-dry, dark-coloured clothes wash and dry easily.  Try and re-wear your trousers and shirts.  This will lighten your luggage and leave more space in your bags for buying all those beautiful local made curious.
In the local news
That old saying stands; avoid talking about politics, sport and religion with people you have just met. Rather check out these local stories and get a conversation going with your fellow travellers about Sunny South Africa.
We hope that we have made your bags lighter, saved you from awkward conversations and have you excited for your Kruger Park Safari.
Until next time...
Ready, steady, TRAVEL!
---